Precision Tools for Shooting Accuracy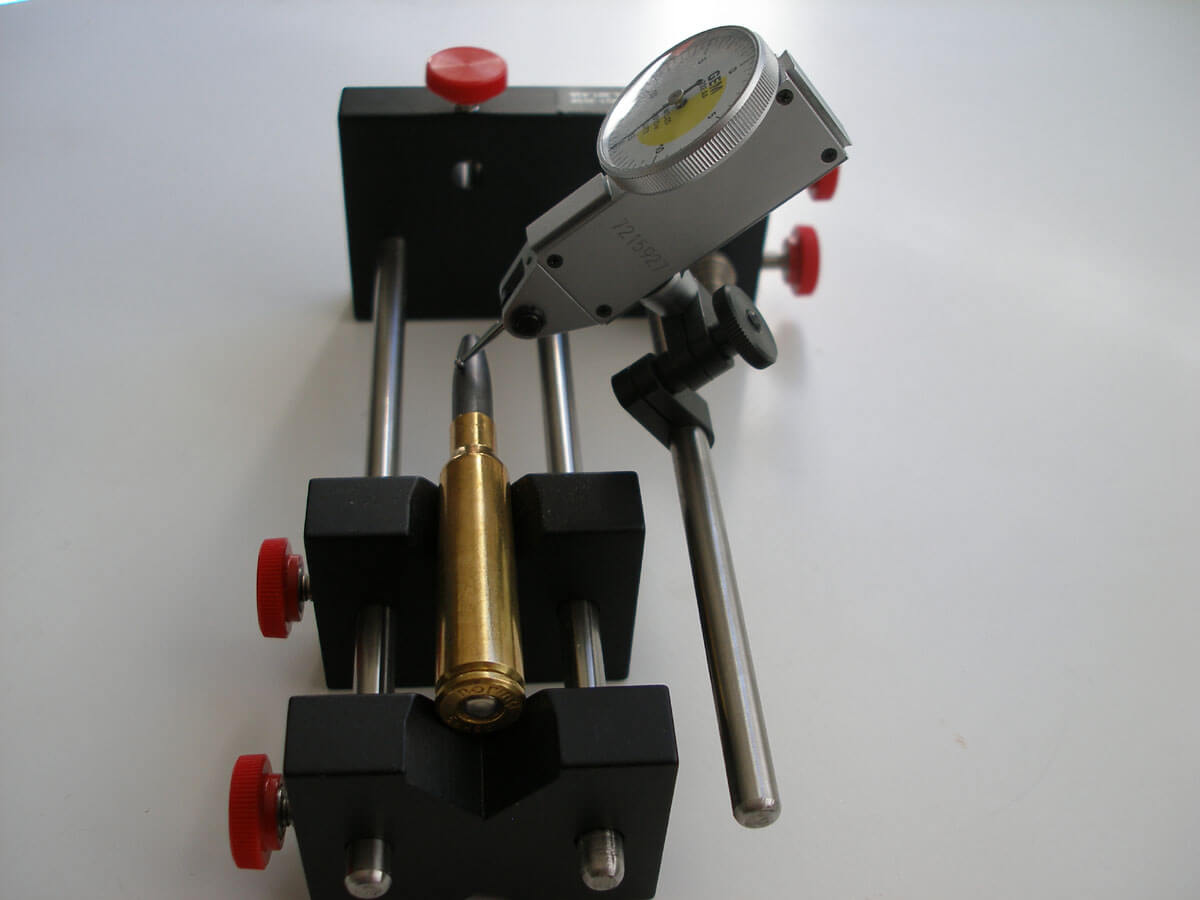 NECO CONCENTRICITY, WALL THICKNESS AND RUNOUT GAUGE
Also referred to as "The Case Gauge," this item is designed to measure:
1) The curved "banana" shape of the cartridge case;
2) The relative wall thickness variation of a cartridge case;
3) The cartridge case head out-of-squareness;
4) Individual Bullets – out-of-round "egg shape" and/or
curved "banana" shape (excepting very small bullets);
5) The seated bullet and cartridge runout of loaded rounds. The accuracy of any firearm is determined — and limited — by the quality of the ammunition shot in it. The effect of imperfections in ammunition is cumulative;
QuickLoad Ballistic Prediction Software
QuickDesign -CARTRIDGE DESIGN SOFTWARE

QuickDESIGN, The computer aided cartridge design program is the latest revolutionary creation from Hartmut Broemel. Design cartridges by modifying cartridges in the QuickDESIGN database or design a cartridge from scratch. Print drawingsin SAAMI or in CIP format.
Many drawing options:
Create your own scale.
Compare cartridge to chamber to see if barrel needs to be reset for a different cartridge of the same caliber. …